Company Information
SHENZHEN LILUTONG TECHNOLOGY INDUSTRY Co., Ltd. is a professional manufacturer for security cable products which was established in 2001 with an area over 10000 m2 in SHENZHEN.
LLT has been over 20 years RD, manufacture and sale experiences in fire resistant cable and all kinds cable. Especially fire security wire & cable and other power cable. We independently developed and continuously improved fire resistant cables, and operated on LPCB certification of Fire Resistant cable in 2016. In 2017, we acquired LPCB certification of Fire Resistant cable and became one of the earliest cable manufacturers in China to obtain this certificate.
LLT products are approved by LPCB, VDE, UL, ISO, CCC, CE, FCC and SGS, and compliant with the RoHS Standard. Trust LLT, Get Secure life.

Product description
Item name: fire alarm cable
LPCB Fire Resistant Cable Specifications:
1.) Conductor: BC( Bare copper)
2.) Insulation:E12 Silicon
3.Drain Wire:TC(Tinned Copper)
3.) Wrapping: Mica tape&Fire resistant Al foil
4.) Jacked: PVC-flame proof; LSZH-LTS3
5.) Cores: 2, 3, 4

APPLICATION

Used for alarm mechanisms or security system
1.FIRE ALARM SYSTEM
2.SPRINKLER SYSTEM
3.SMOKE SYSTEM
4.SIGNALLING SYSTEM
5.MANUAL CALL POINT
6.FOAM SYSTEM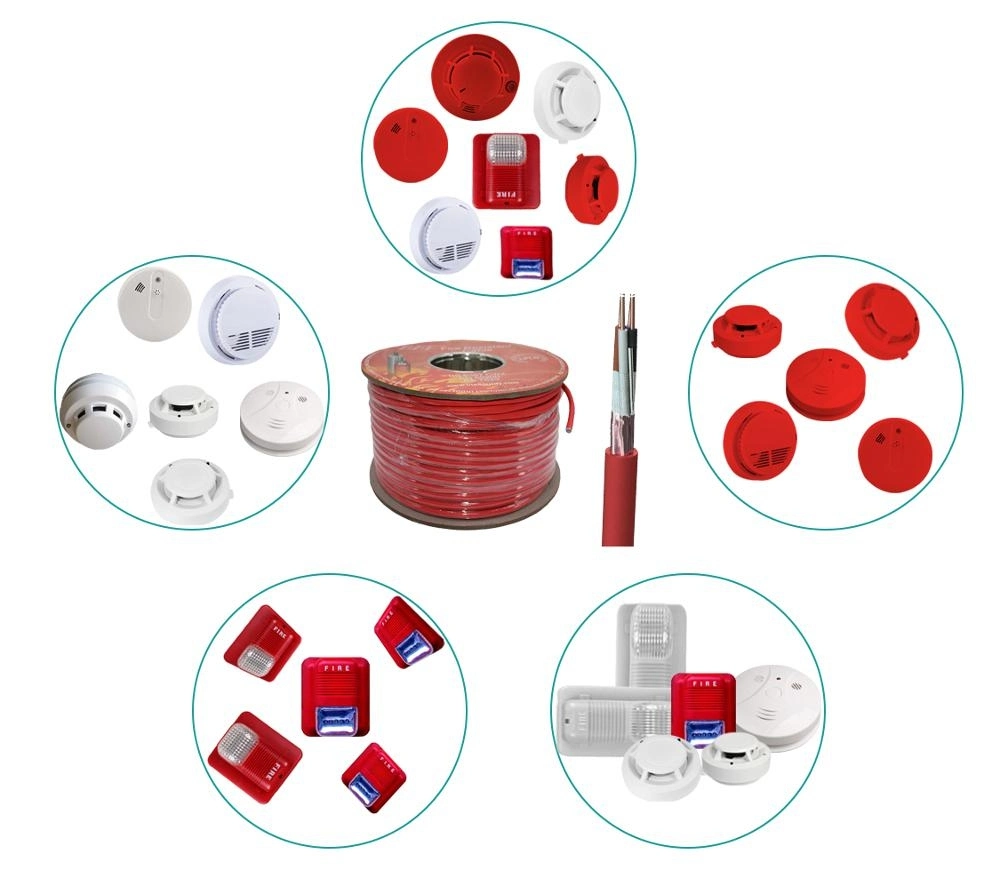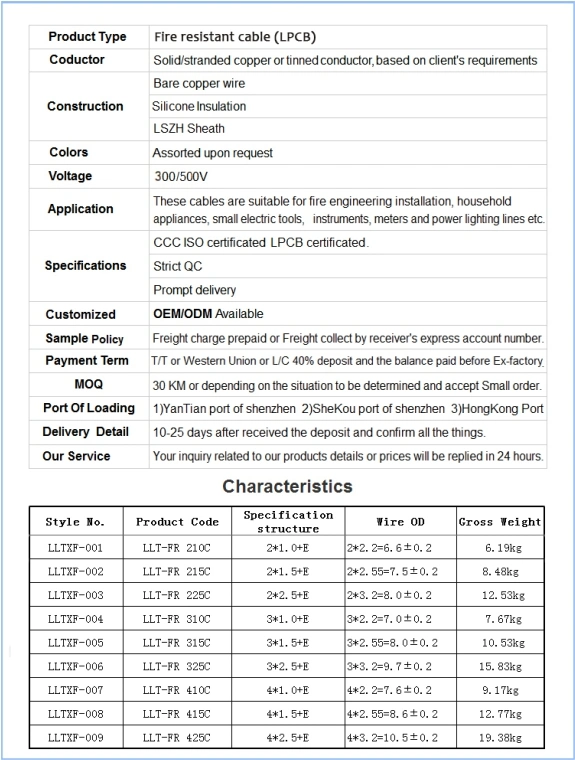 Properties

Value

1.0mm2
1.5mm2
2.5mm2

Max.conductor Resistant@ 20ºC

18.0Ω/km

12.0Ω/km

7.4Ω/km

Operating Voltage

300/500V

Test Voltage

2000V

Temperature Rating

-30ºC to+90ºC

Min.Bend Radius

6 x D
| | | |
| --- | --- | --- |
| Cross-Sect.mm2 | Conductor Size No./mm | Earth Wire Size |
| 2 x 1.0 | 1/1.13 | 1/1.13 |
| 2 x 1.5 | 1/1.38 | 1/1.38 |
| 2 x 2.5 | 1/1.78 | 1/1.78 |
| 3 x 1.0 | 1/1.13 | 1/1.13 |
| 3 x 1.5 | 1/1.38 | 1/1.38 |
| 3 x 2.5 | 1/1.78 | 1/1.78 |
| 4 x 1.0 | 1/1.13 | 1/1.13 |
| 4 x 1.5 | 1/1.38 | 1/1.38 |
| 4 x 2.5 | 1/1.78 | 1/1.78 |
Features:
Easy to install
LSZH sheath and E12 Special silicon insulation
Mica tape with fire resistant Al-foil
Tinned copper drain wire
Rated Voltage: 300/500V
Our cables have passed the LPCB standard
BS 7629-1,BS 6387, EN 50200, BS 5839-1
BS 7629-1 British Standard Specification for 300/500V fire resistant cable having low emissions of smoke and corrosive gases when affected by fire.
BS 6387 Performance requirements for cables required to maintain circuit integrity under fire conditions.
C - Resistance to fire at 950ºC for 180 Minutes
W - Resistance to fire and water at 650ºC for 30 minutes
Z - Resistance to fire and mechanical shock at 950ºC for 15 minutes
EN 50200:2015 (Class PH120)
EN 50200:2015 Annex E (30 mins)
BS 5839-1:2013(Clause 26.2D Standard)


Related Product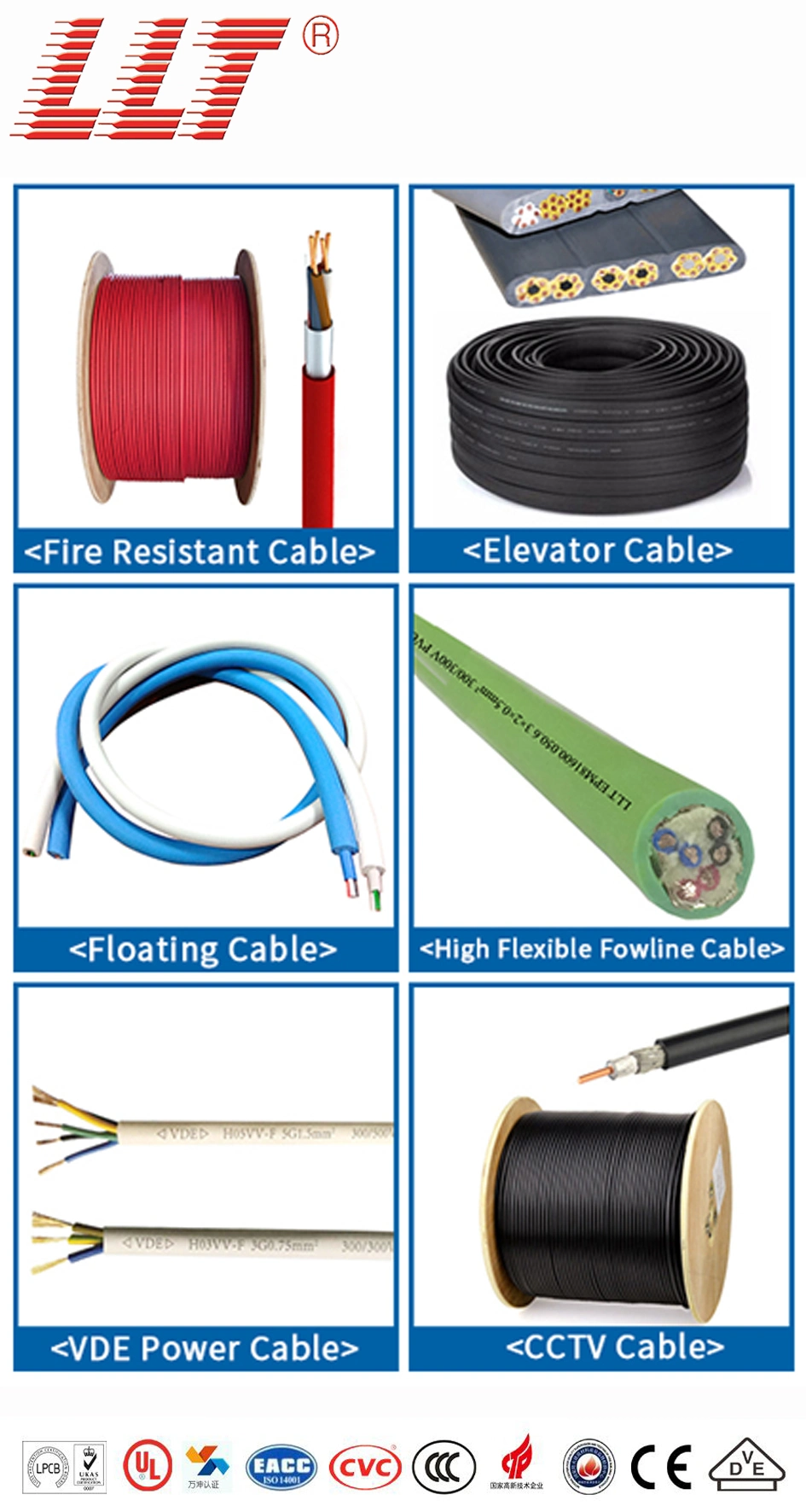 Packing & Shipping

100 Meter/Rool, 200 Meter/Wooden drum, 500 Meter/Wooden drum, Carton & Pallet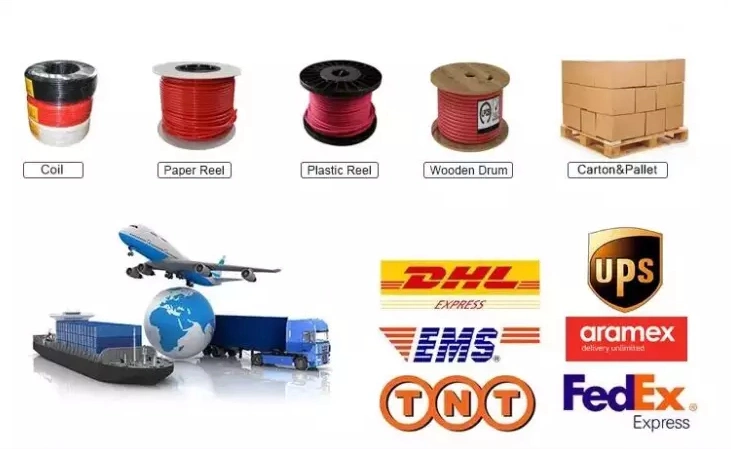 FAQ
1.Are you a manufacture or a trading company?


We are professional cable manufacturer with more than 20 years' production experience.



2.One-step service without any outsourcing


We definitely produce all goods by ourselves, and banned for allowing any outsourcing production from other factories. It's the one step service from the sample, mass production, delivery, customer service, therefore quality is 100% assured.



3.Best materials selection


All our products are by the best environmentally-friendly materials importer from Germany. Italy, Japan and Taiwan of China, we can guarantee all mass production are same as the pre-production samples with same craftsmanship.



4.Excellent and Experienced staff with Outstanding Academic Qualifications


All our team members are highly experienced with responsible manners, fast-tracking attitudes and prompt reaction. They are in possession of Bachelor degree at universities from Oversea with best English communication capability.



5.Factory visit is welcome


Our factory takes 90 minutes from HK international airport and locates in Shenzhen city, so it is very convenient and secure for your factory visit and production inspection in near future.



6.Welcome to email us any enquiries and we will do our best for support promptly


Please send the inquiry to us and leave down your company email, company name, contact person, and company Tel. Number with Fax number and we will offer our prompt reply within 12 hours. Also, please kindly provide your further inquiry details: including design sketches, quantity, materials, dimension and packing for our most accurate assessment.
LOOKING FORWARD TO YOUR INQUIRY!!!