ChinShine provides a full line of floor diamond cup grinding wheels for concrete and stone floor applications, our arrow diamond cup grinding wheels are quite suitable for grinding concrete, granite, marble and other stone, we export them to East Europe, Russia, and Brazil in large quantity, they are very competitive in the market.
ChinShine metal bonded diamond cup grinding wheels are installed in hand-hold angle grinder on the manual cutting machines and manual grinding machines. Characterized by high working efficiency and operate easily.
You can be relieved that no matter what your stone requires to grind, we always have an appropriate floor metal bonded diamond cup grinding wheels for the job at an affordable price. For more information on our selection of 100mm 4 inch diamond cup grinding wheels for concrete stone, contact ChinShine or our distributors today.

Parts of iamond grinding cup wheels
| | | |
| --- | --- | --- |
| Diamond Cup Grinding Wheel | | |
| Item No. | Diameter(MM) | Tooth Number |
| XFGW4T100 | 100 | 8/9/10/12/18 |
| XFGW4T110 | 110 | 8/9/10/12/18 |
| XFGW4T105 | 115 | 8/9/10/12/18 |
| XFGW4T125 | 125 | 8/9/10/12/18 |
| XFGW4T150 | 150 | 8/9/10/12/18 |
| XFGW4T180 | 180 | 8/9/10/12/18 |
| XFGW4T230 | 230 | 8/9/10/12/18 |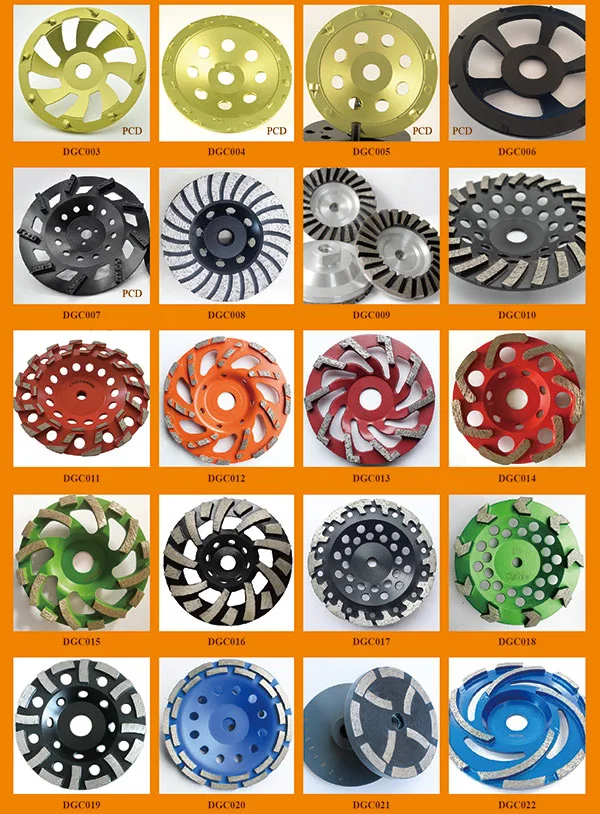 Why buy ChinShine metal diamond grinding cup wheels for concrete from ChinShine?
* ChinShine concrete diamond grinding cup wheels have been market tested.
* Compared with most suppliers, we could ensure that our price is cheaper at least 30%.
* 24 hours response.
* Professional technical support and solution.
* Direct communication with engineers.
* Best after-sale service.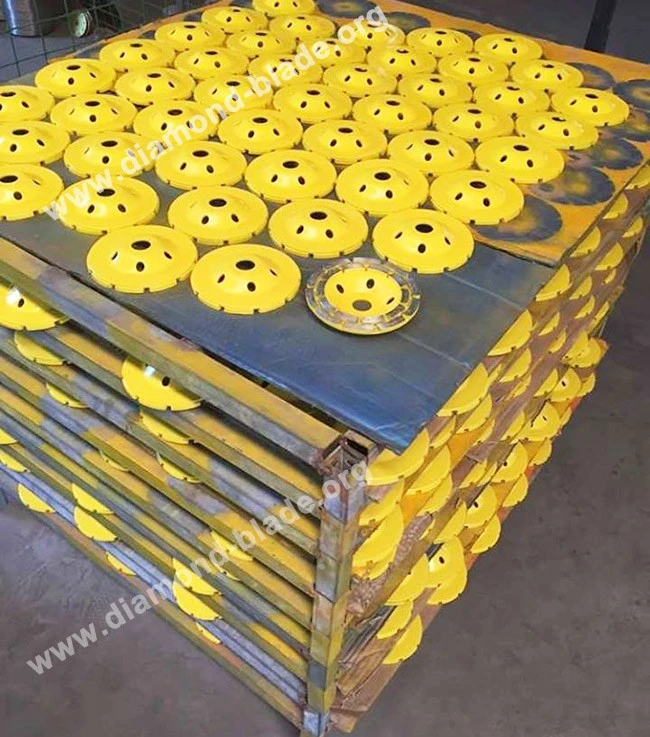 If we want to buy concrete diamond grinding wheels from manufacturer directly, how could we know the quality?
Please buy one set of diamond grinding cup wheel first, test the quality and our service, and compare with other factory. it will be much better for our long term cooperation. For small quantity, you don't need to take risk in case the quality doesn't fit your market, moreover, we offer sample discount to sincere clients for ease of use.
With years of hard study and adopting quality diamond crystal, our experienced technicians had worked out hundreds of mature formulas for all kinds of working conditions. For different materials, we have enough correspondent formulas for the tools for cutting and grinding.
What could we do if we find your concrete grinding disc/plates/wheels and pads are not in good performance?
Please tell us the detailed information of the cutting, for example:
1. The RPM of the machine, the cutting object.
2. The detail picture of diamond segment after use, e.g. the cutting side of diamond segment.
3. Unsatisfied demand on the longevity either or the sharpness, what do you want us to improve?
4. Do you feed enough cooling water?
For more information, please contact with our sales or engineers, we will give you a satisfactory reply, meanwhile, you can get a free sample for second test.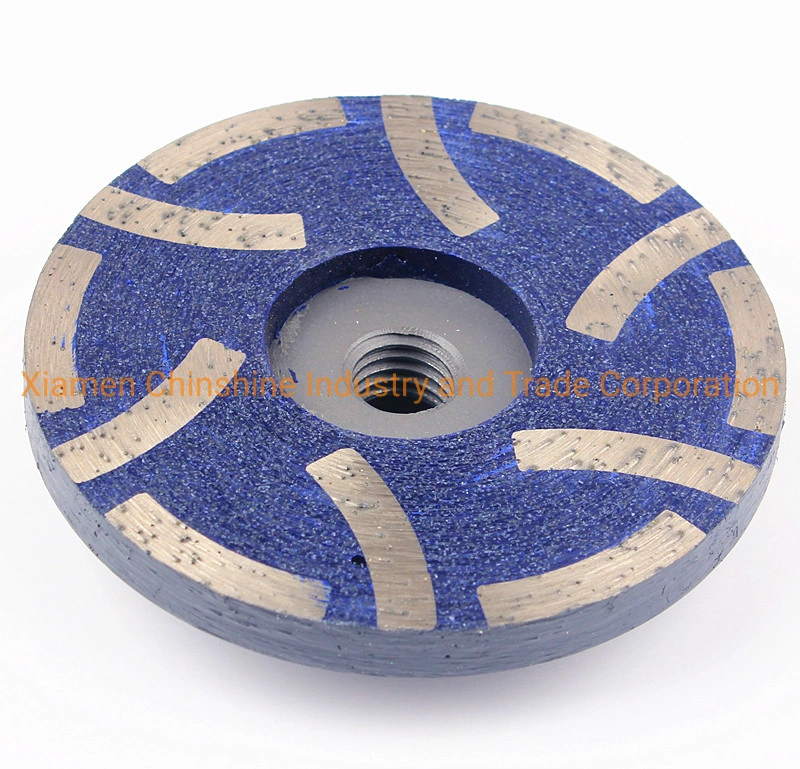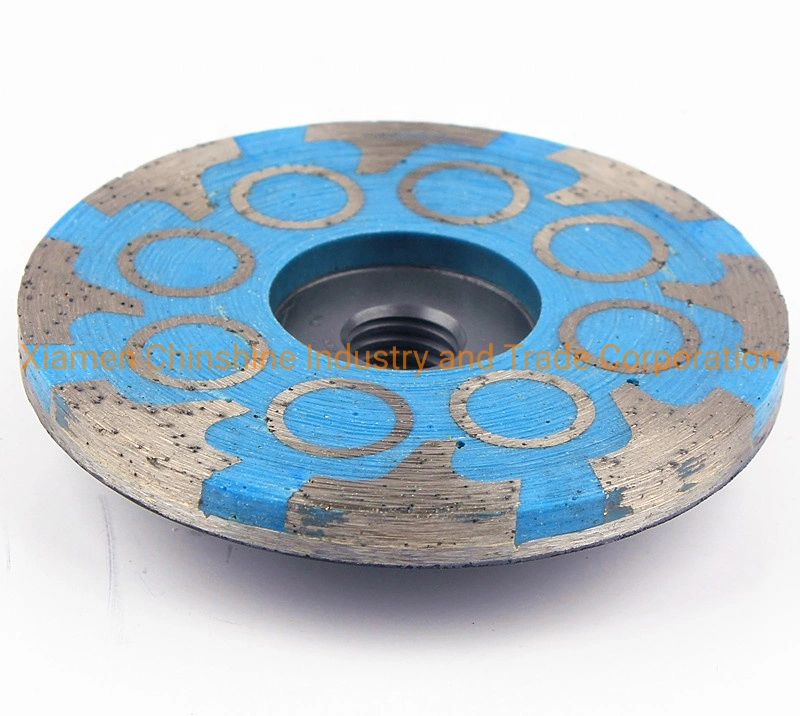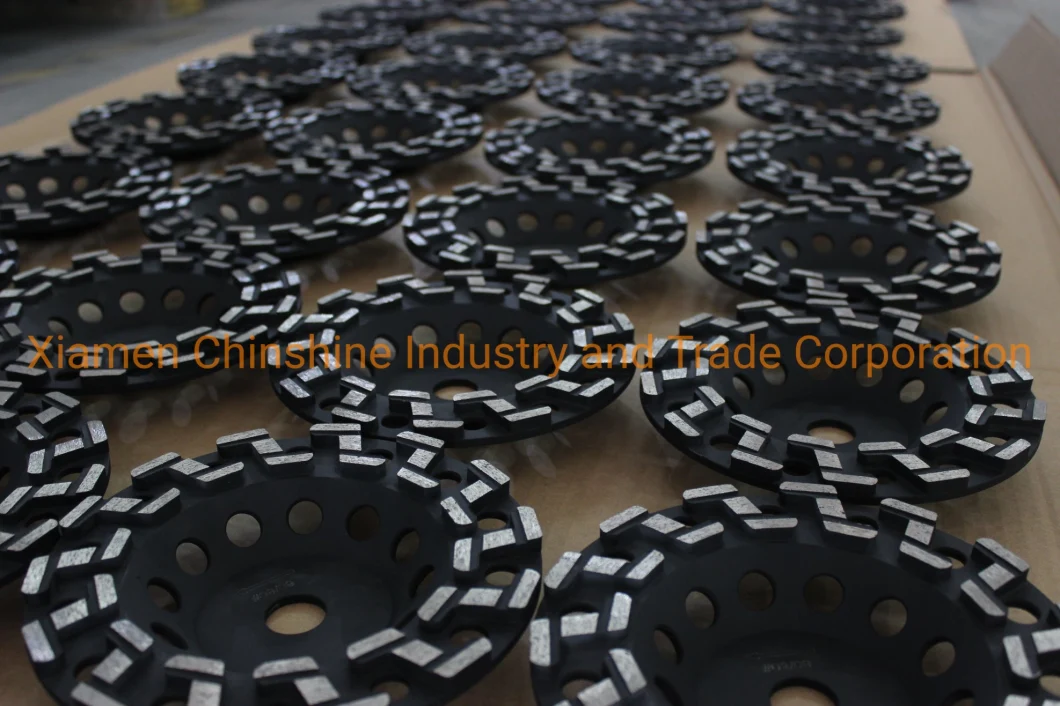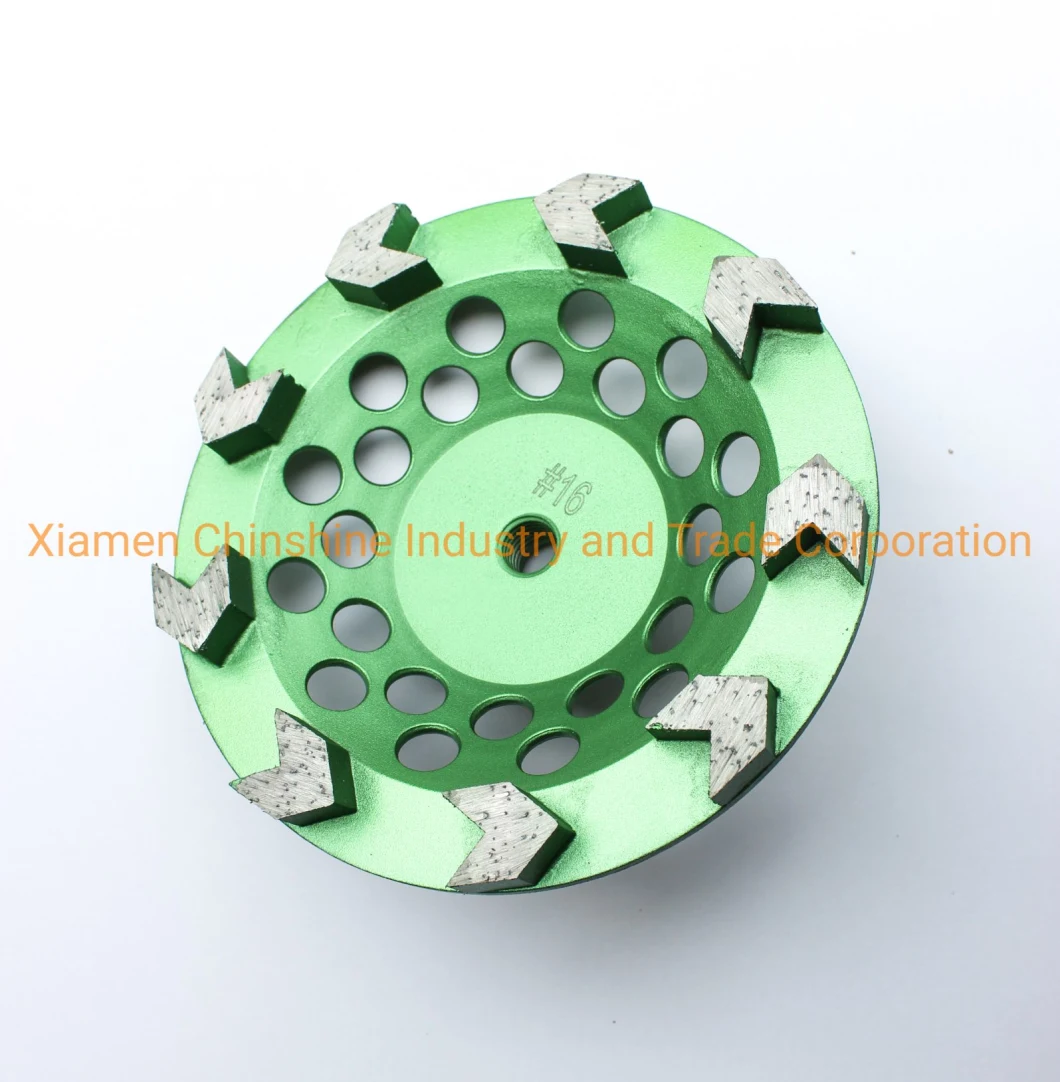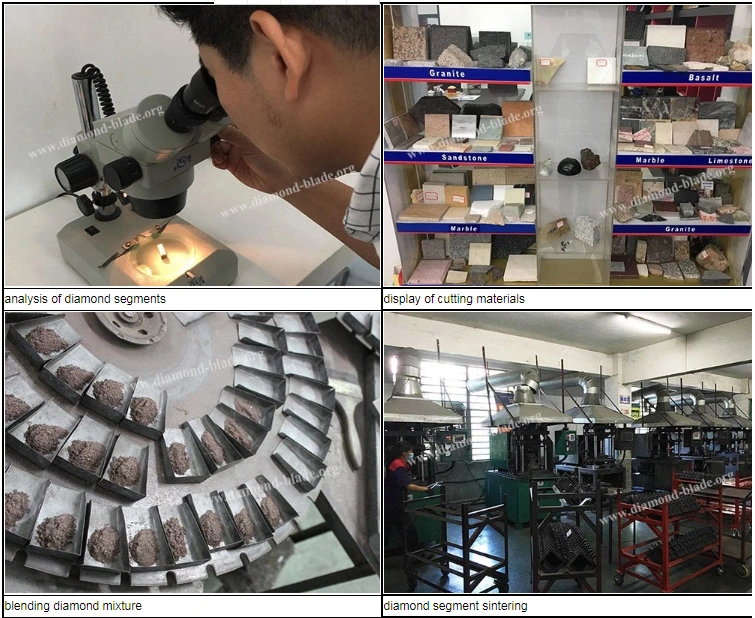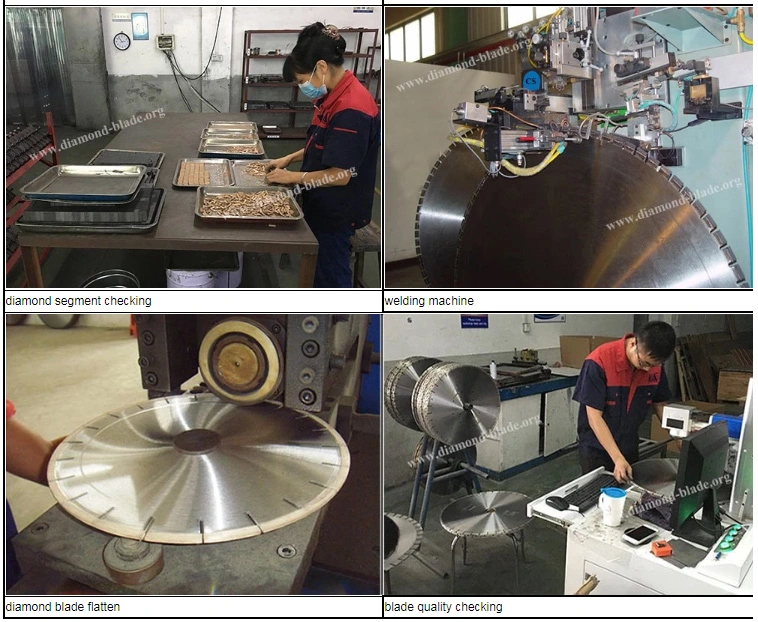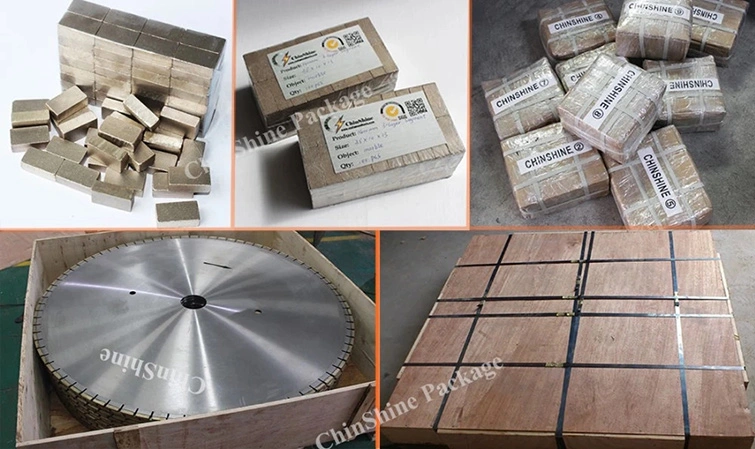 I bought different blades and segments from "XX" and you, the 350mm blades bought from xxx(other supplier) falling off segments, however the segments we bought from you for our 3000mm blade are very good and we are happy with them, I will be putting in an order for more segments in two weeks time, I will definitely buy your blades, thank you for providing such good segments for us.
--Maci** from Poland
"Congratulations, after the evaluation of all the saw blade supplier, we are very happy with your quality. You will become our important supplier. Now, we ask you to specify the lead time of production for orders of 400 blades, send me the total price, invoice please."
--Lore** from Italy

"Mikayla and company, you have always been true and honorable to your word. It has been a pleasure dealing with you in this past year.
I look forward to many more years to come."
--Mr.Wall Canada


Website: http://diamondsegments.en.made-in-china.com