Pellet Machine and Pellet Making Plant
1.More pictures: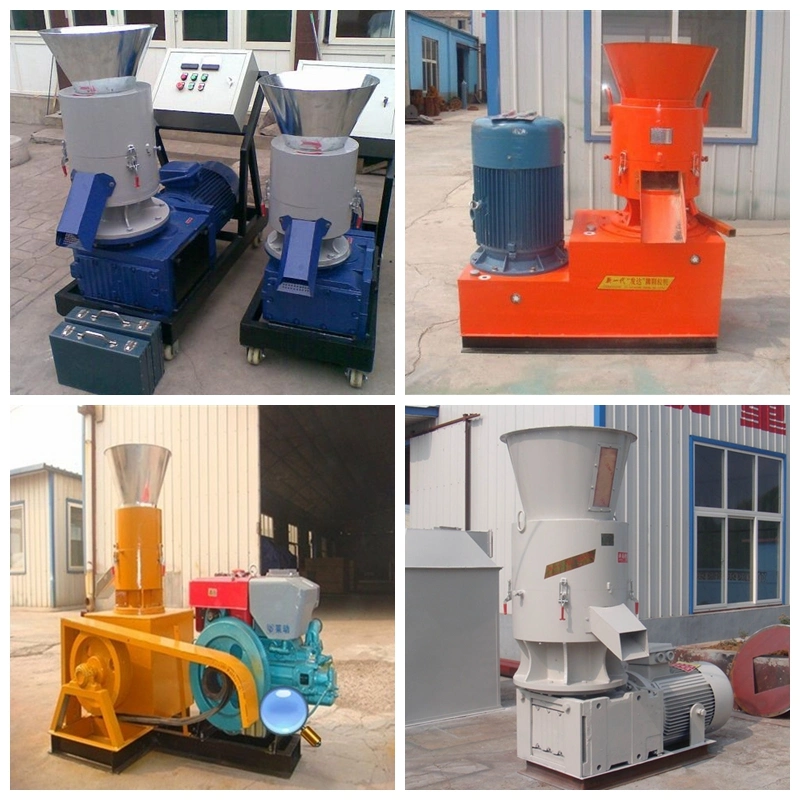 2.Structural schematic diagram: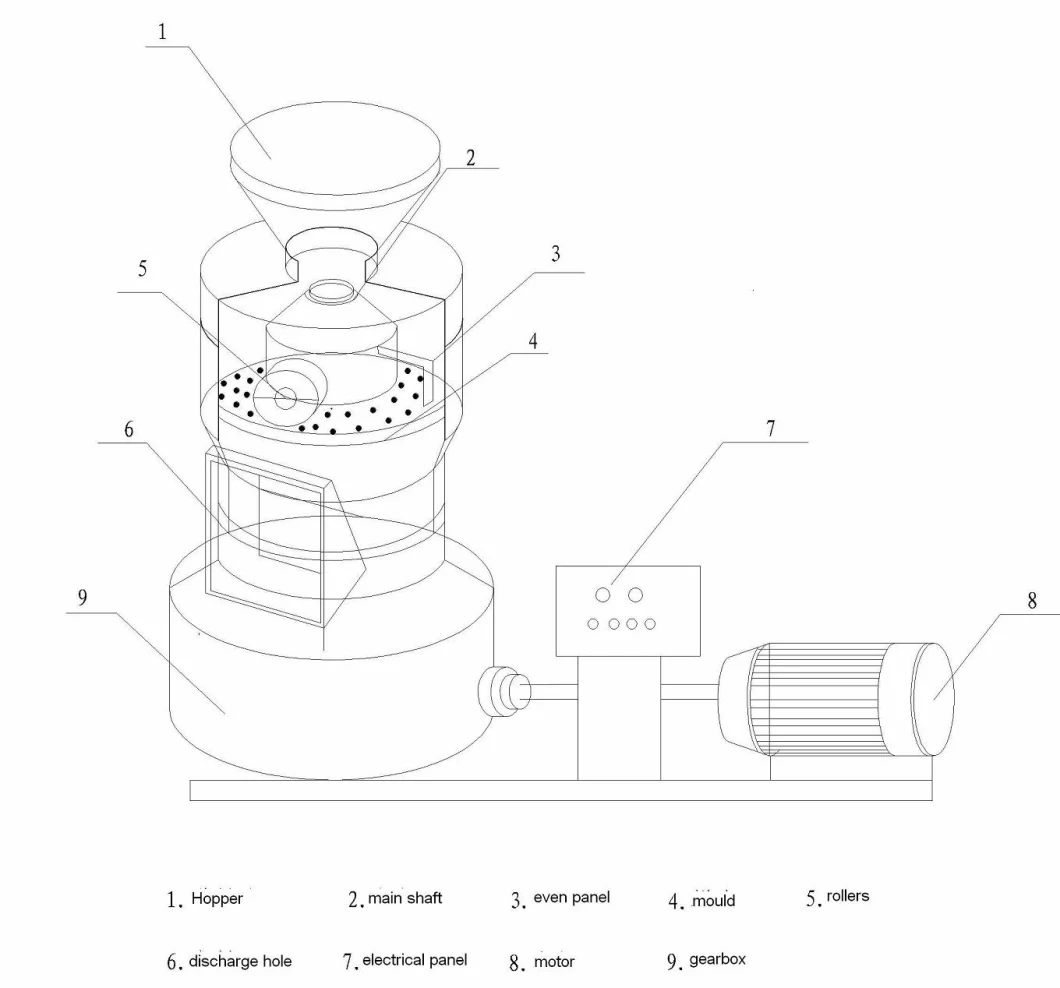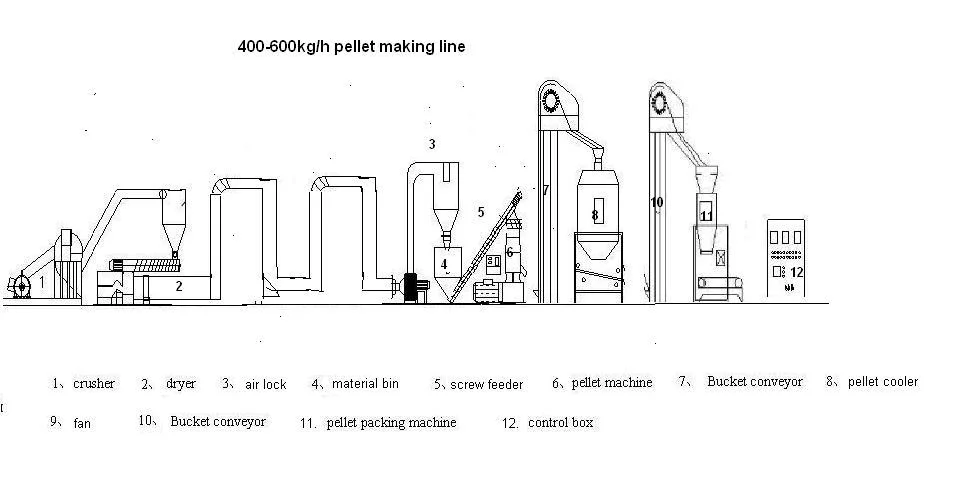 3.Introduce
The pellet machine is one kind of new model, the main electrical control system is used the international standard-delta starter, running stably, used the KAF two-level gearshift structure, less power consumption. It is mainly used to make the biomass, sawdust pellet from corn straw, green waste, bamboo powder, grazing, straw, rice hull, all kinds of wood and so on.
It also can make feedstuff pellets from corn, oil cake the fish, chicken, animal and so on.

The final size of the pellets is diameter 6, 8, 10, 12mm, 30mm for the sawdust pellet, and 2mm, 4mm, 6mm, 8mm, 10mm, 12mm, for animals food. According to the requirement of clients, it can adjust the length of the pellets.
4.Main date:
| | | | | |
| --- | --- | --- | --- | --- |
| Model | Power(kw) | Capacity(kg/h) | Weight(kg) | Size(mm) |
| VIC-200N | 7.5 | 100 | 250 | 1150*530*750 |
| VIC-250N | 15 | 150 | 300 | 1250*600*850 |
| VIC-300N | 22 | 200 | 350 | 1300*600*900 |
| VIC-350N | 30 | 350-400 | 600 | 1300*850*1300 |
| VIC-450N | 45 | 700-1000 | 800 | 1600*1400*800 |
| VIC-550N | 55 | 1000-1500 | 1000 | 1700*850*1600 |
| VIC-800N | 110 | 1500-2000 | 4500 | 2000*1050*2050 |
5.Parts photo: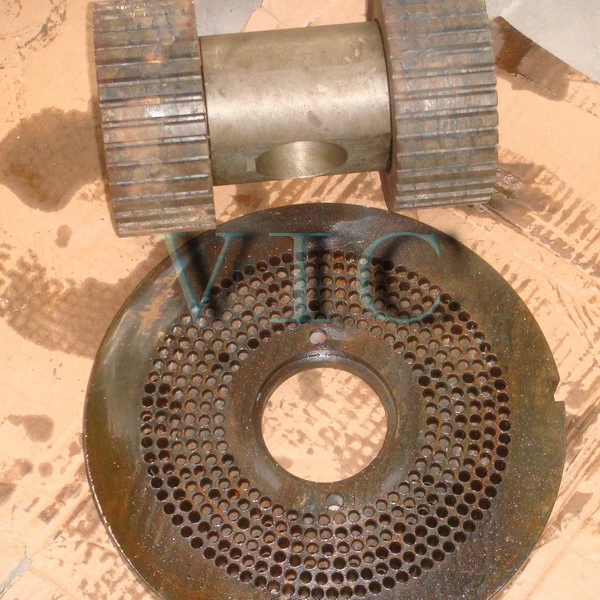 6.Package photo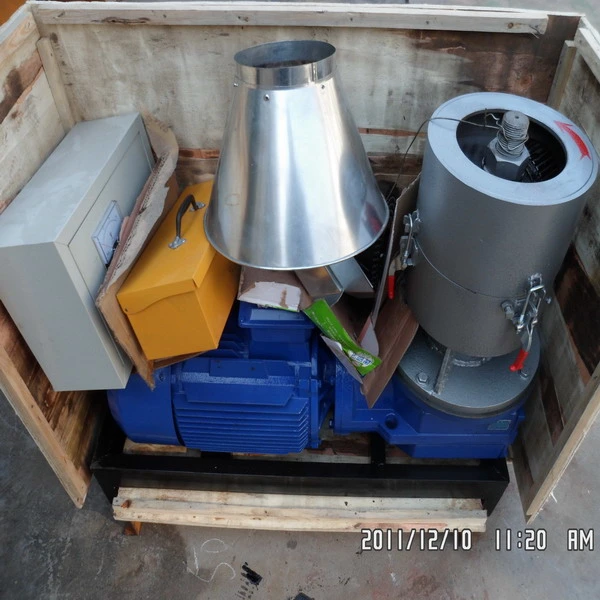 7.Our factory: