Small Tricycle Water Sprinkler/ 3 wheel tricycle water truck
Sprinkler, also known as green spray truck, water tanker, made up of chassis, access water system and tank. Basic function is to spray and transport water.

For some special purpose, the sprinkler tank can be made into insulation and anticorrosion.
According to the purpose can be divided into spraying, washing, spraying - washing type; mainly applied to landscaping, road watering, municipal sanitation and so on.

Water tanker truck can also be installed with lorry crane and pesticide vehicle; it can also be installed van, high-altitude special vehicles and other special parts made of a multi-functional sprinkler.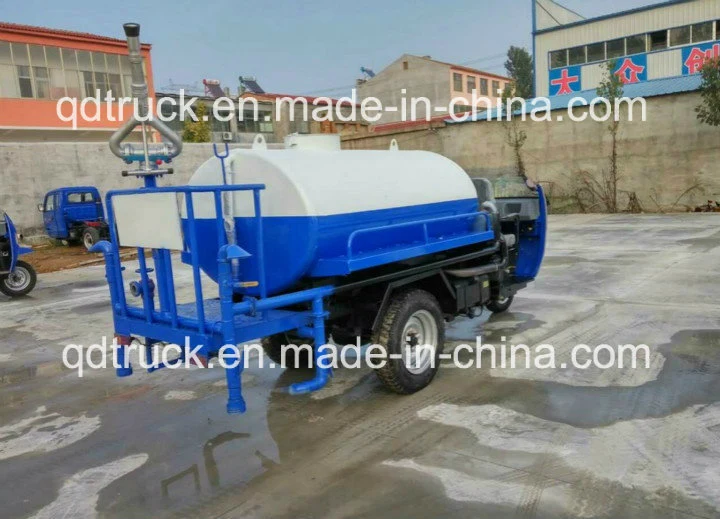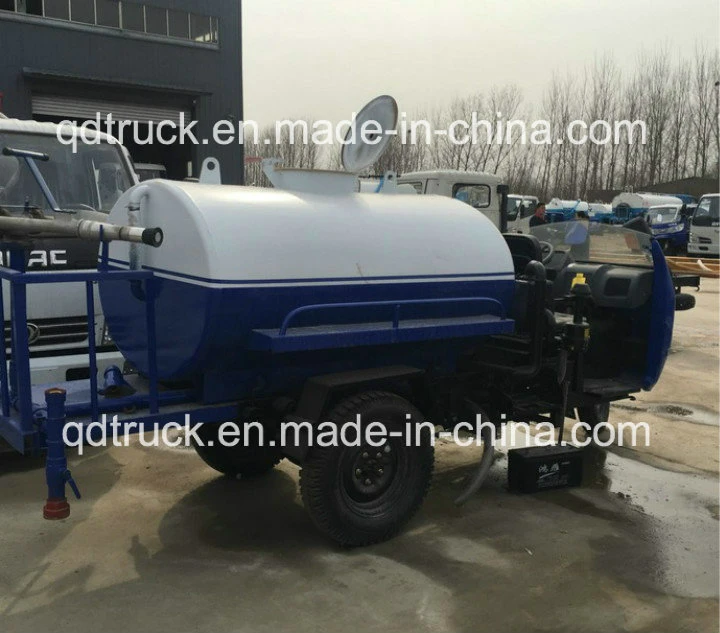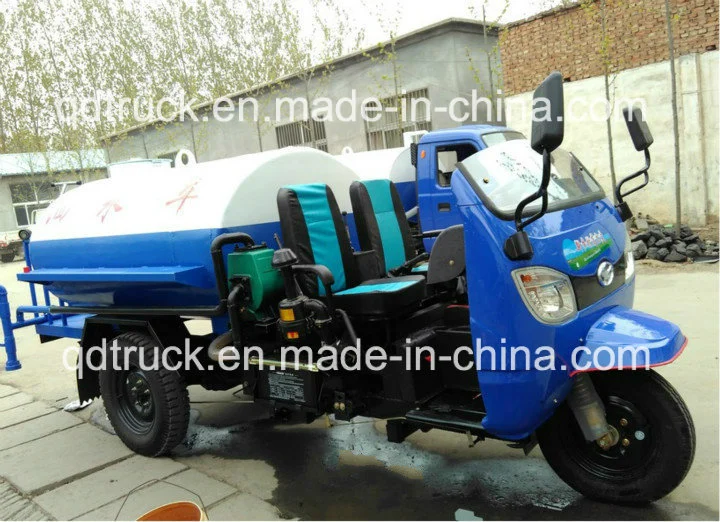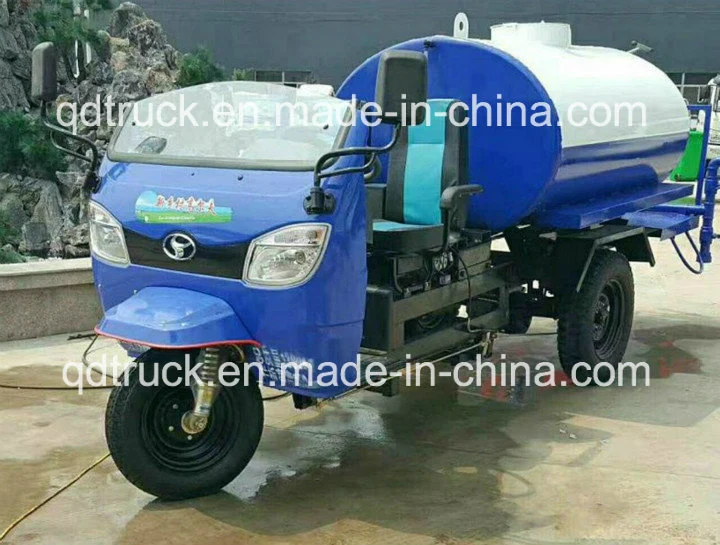 Model
Simple cabin(1.5m3)
Simple cabin (2m3)
Engine
ZS1110,ZS1115 (12hp,18hp,22hp,28hp)
ZS1110,ZS1115(12hp,18hp,22hp,28hp)
Overall size (mm)
4200*1480*1950
5120*1600*2190
Volume of tanker
1.5m3
2m3
Wheelbase (mm)
2740
3360
Front wheel
4.50-14/ 5.00-14
5.00-14 / 6.50-16
Rear wheel
6.00-16/ 6.50-16
6.50-16/ 7.50-16
Rear axle
Full floating,
four, six or seven
and eight rear axle axles
Full floating,
four, six or seven
and eight rear axle axles
Braking type
Oil brake, vacuum assist
Oil brake, vacuum assist
Suction water depth
5m-7m
7m-10m
Spraying water width
5m
5m
Spraying water pressure
7Mpa
7Mpa
Water pump flowing
20m3/h
20m3/h
Water Mornitor Range
20m
20m
Working speed
18km/h
18km/h