Used Caterpillar 980h Wheel Loader Large scale Used Wheel Loader Cat 980h pay Loader
Used 980H wheel loader, used loader komatsu, used loader 980H
Excellent working condition
Ready to work
Used 980H Wheel Loader
Very good conditon, no oil leaks, no cracks, no need to repair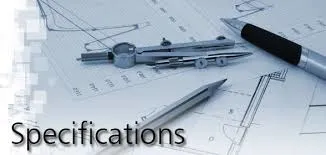 Engine
Make
Caterpillar
Model
C15 ACERT
Net Power
318 hp
237 kw
Gross Power
Power Measured @
1800 rpm
Displacement
928 cu in
15.2 L
Number of Cylinders
6
Max Torque
1191 lb ft
1615 Nm
Operational
Operating Weight
66489.2 lb
30159 kg
Fuel Capacity
127 gal
479 L
Hydrauilc System Fluid Capacity
66 gal
250 L
Engine Oil Fluid Capacity
10 gal
37.9 L
Cooling System Fluid Capacity
22 gal
83 L
Transmission Fluid Capacity
16 gal
62 L
Front Axle/Diff Fluid Capacity
23 gal
87 L
Rear Axle/Diff Fluid Capacity
23 gal
87 L
Static Tipping Weight
50201 lb
22767 kg
Turning Radius
26.1 ft in
7962 mm
Operating Voltage
24 V
Alternator Supplied Amperage
80 amps
Rear Axle Oscillation
26 degrees
Tire Size
29.5-25
Transmission
Type
Powershift
Number of Forward Gears
4
Number of Reverse Gears
4
Max Speed - Forward
22.6 mph
36.3 km/h
Max Speed - Reverse
25.8 mph
41.5 km/h
Hydraulic System
Pump Type
Gear
Relief Valve Pressure
3000 psi
20700 kPa
Pump Flow Capacity
123 gal/min
464 L/min
Raise Time
6 sec
Dump Time
2.1 sec
Lower Time
3.4 sec
Bucket
Breakout Force
61425 lb
273 kN
Dump Clearance at Max Raise
10.8 ft in
3305 mm
Bucket Width
11.6 ft in
3533 mm
Bucket Capacity - heaped
5.5 yd3
4.2 m3
Bucket Capacity - struck
4.8 yd3
3.7 m3
Dimensions
Length with Bucket on Ground
31.1 ft in
9480 mm
Width Over Tires
10.6 ft in
3227 mm
Height to Top of Cab
12.4 ft in
3765 mm
Ground Clearance
1.5 ft in
442 mm
Wheelbase
12.2 ft in
3700 mm
Hinge Pin - Max Height
14.8 ft in
4505 mm
Reach at Max Lift and Dump
5.1 ft in
1554 mm

Contact us: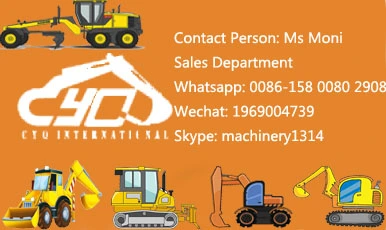 Available from Stock
We also have the following used machines for sale, please check the details below for your reference.

1. Excavator
Hitachi: EX100WD, EX120, EX200, EX200LC, EX220, EX300, EX350, EX450, ZX70, ZX120, ZX150, ZX220, ZX270, ZX450
Caterpillar: 200, 235, 305, 307, 312, 320, 330, 324, 325, 345 (From Model B to Model D)
Komatsu: PC50, PC60, PC100, PC120, PC130, PC200, PC210, PC220, PC300, PC350, PC400, PC450
Kobelco: SK100, SK120, SK200, SK350
Daewoo: DH55, 60, 130, 150, 220, 225, 300
Hyundai: 130W, 150W, 200, 210, 220, 225, 290, 305
Volvo: EC210, 220, 290, 300
2. Loader
Caterpillar: 916, 924, 928, 936, 938, 950, 966, 980, 988 (From Model C to Model G)
Komatsu: WA250, 300, 320, 350, 360, 380, 400, 420, 470
Kawasaki: 70, 70B, 80Z, 85Z, 90, 90Z, 95Z
Backhoe Loader: JCB3CX, JCB4CX, CAT436
3. Motor Grader
Caterpillar: 12G, 14G, 120G, 140G, 16G, 140H, 140K
Komatsu: GD511A, 623
4. Road roller
DYNAPAC: CA25, CA30, CA511 Serials
BOMAG: 213, 217, 219, 225 Serials
5. Forklift
Komatsu, Toyota, TCM, Heli, Mitsubish(From 2.5 ton to 25 ton)
Any interest to the items, pls do not hesitate to contact me. We highly welcome you to our yard to inspect the machines.
Contact person: Ms Moni

Packaging & Shipping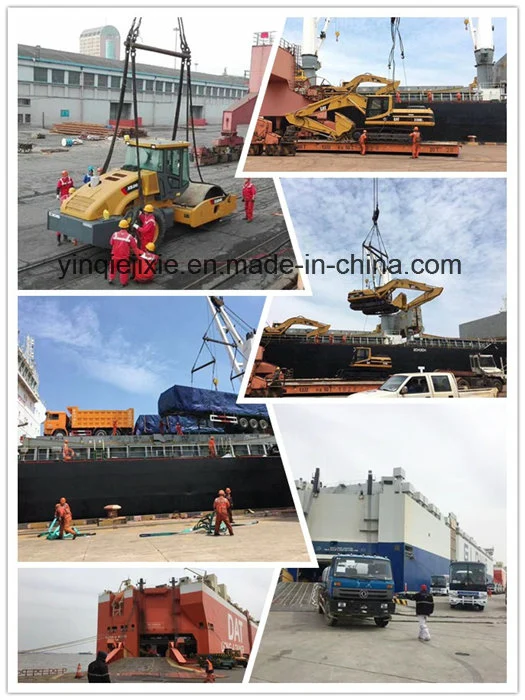 We have four ways of delivery. Low cost, large volume, long-distance transportation
1.Container:
(1)Simplify packaging and save a lot of packaging costs
(2)Reduce damage and poor quality of goods and improve the quality of goods
(3)Reduce operating expenses and transport costs
2.Bulk cargo ship:
(1)Extremely long time in port
(2) Fast pace, slow speed, less port, long continuous voyage
3.Flat rack ship:
Large cargo capacity, low fuel consumption, good economic benefits;
4.RO RO ship:
Ro-ro ships have greater adaptability, Carrying special cargo and large cargo.