bevel gearbox:GZ series torque range from:260-14310 N.m
product design principles
1 shell: Dagong adopts at least the shell made of nodular cast iron, which can withstand extreme load in earthquake area, with IP67 protection grade, so that the product can be free from any impact in heavy rain and short-time diving,
Exposed parts are corrosion resistant or protected with grey epoxy. It can choose suitable carbon steel, stainless steel, corrosion-resistant alloy and high and low temperature environment materials under various conditions.
2 bevel gear pair: spiral bevel gear pair is adopted, which has obvious advantages over straight
gear
, such as high coincidence, high transmission efficiency and large bearing capacity. And improved process data system through multiple process evaluation
It is made of high-grade grease to make the gear wear-resistant continuously, meet the instantaneous torque characteristics when the valve is opened and closed, and reduce the input torque. Extend the service life of the product.
3 positioning of big gear: a group of steel balls are directly and evenly set on the operation force point of big gear to form pressure bearing, which limits the radial force and axial direction of big gear, making the positioning stable and reliable.
The output torque and transmission efficiency are obviously improved by reducing the friction coefficient.
4 barrel bearing box: compact overall structure, good axial stiffness, and with high-performance needle roller bearing to improve axial thrust. The other advantage of the cylindrical bearing box is that the axial elastic deformation will not affect the axial displacement of the big gear, so that the pair of bevel gears can be driven stably and evenly without any transmission jamming.
5 reduction gearbox: when the operating force is greater than the specified value, planetary gears are used to reduce the speed of all specifications to meet the required input torque requirements. They can be used for handwheel operation and sprocket operation
And electrically operated gearbox. Optional transmission ratio to meet the opening time of electric installation.
6 output shaft hole: the output drive hole has a wide range of options, different thread specifications are directly customized, no additional processing is required to meet the assembly requirements of the valve rod. Provide torque only key connection, jaw type
Connection or slotted connection, etc., in accordance with ISO 5210,
7 output flange: the design standard of the output flange connected with the valve shall be in accordance with the provisions of ISO 5210. Each specification provides multiple flange options to meet the connection requirements of the valve.
8 input shaft is used for handwheel operation: for the input shaft of gearbox operated by handwheel, anti-corrosion treatment shall be
made
. According to the valve torque, the wheel specification can be obtained (Note:
not
excluding impact handwheel drive
To drive the valve to meet the requirements that the operating force is not greater than that specified for the valve. Optional locking device.
Note: we are committed to continuous improvement of our products and manufacturing processes.
catalogue
are subject to change without prior notice.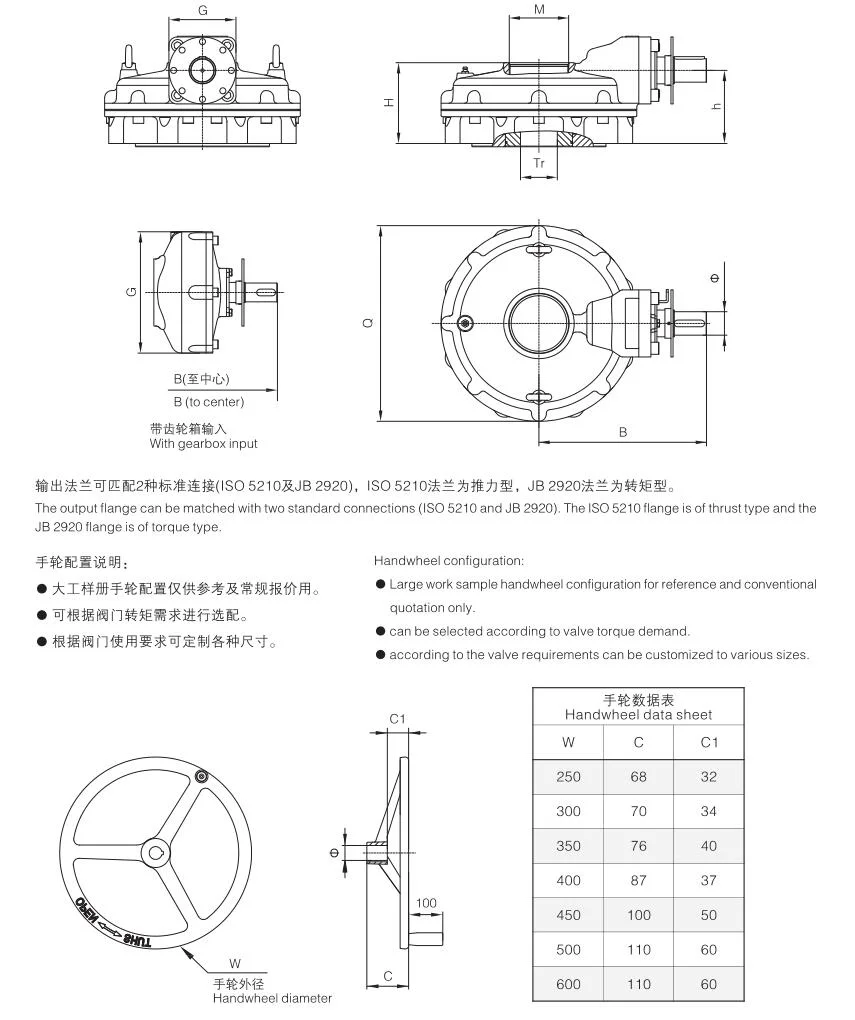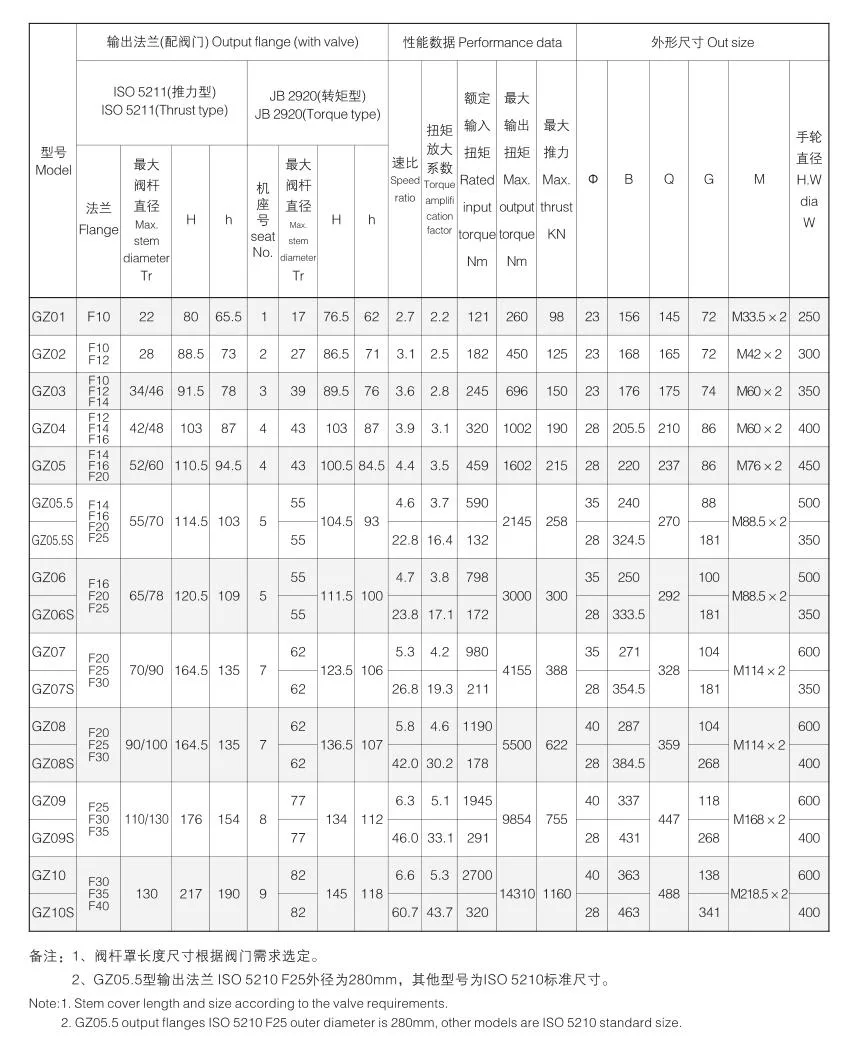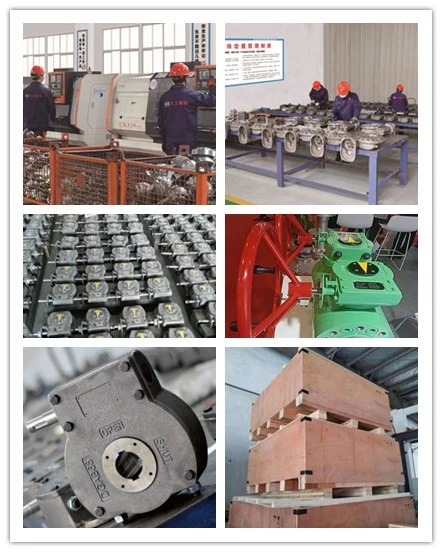 packing:wooden case
welcome to have business with us